Simple Pasta
To keep things healthy I use Barilla Plus Pasta ( it's the stuff that comes in a yellow box) as an alternative to regular Pasta. It tastes so good and has a bunch of healthy ingredients like flaxseed, semolina, and legumes and packs a lot more protein than your average Pasta (and it doesn't have the 'gritty' texture like other healthy Pastas have) then I dice up a bunch of veggies and toss them in with olive oil, a little lemon juice, garlic and pepper.
You can experiment with adding a variety of herbs. For my salad I went out to my herb garden and picked fresh sprigs of globe basil ( a little spicier than traditional basil), oregano, a bit of thyme and some big leaves of thai basil (strong licorice flavor). There are so many possibilities to add though: cilantro, dill, parsley and a variety of others will all slightly change the flavor of the dish.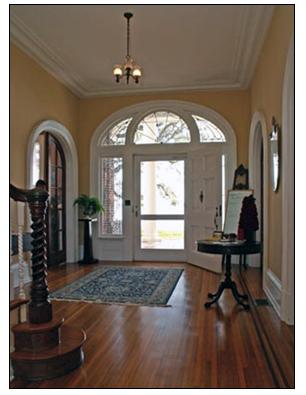 And then a week or two later it all started first with a discomfort in the abdominal area, followed by chills, nausea and weight loss. Three weeks later, the pain had become so intense that she was bed ridden and had to be hospitalized; slew of doctor visits followed but they were still left with unanswered questions. It was like peeling the onion, layer by layer, the more she peeled the deeper the stink and deeper the tears.
She looked at the clock again. The kids would be back from school in an hour and they would be hungry. Even though she had no stamina or the mood to cook, she did not want to keep the kids hungry. She dragged herself into the kitchen and heated some water to make Simple bell pepper pasta. The kids loved it and it was the easiest thing to do. She dropped some pasta into the water and chopped some onions and bell pepper. Just as she was done draining the pasta the phone rang. The silence of the house was shattered and she came back from her reverie. It was the doctor calling.
Battery of tests followed and the final blow was the MRI scan did suggest a potential unintended growth of mass. And now she would finally know if that growth was malignant tumor.
I remember visiting my grandparents in India when I was a child and trying peas straight from the garden for the first time. They were delicious and I couldn't stop at just a few. Before I knew it, they were all gone much to my grandma's dismay.
Are you tired of having to buy lunch at work everyday because you don't have time to cook the night before. This recipe is for all my time-strapped readers who want a quick and healthy weekday lunch that doesn't take more than 20 minutes to prepare from start to finish. It's a Simple Pasta salad with an ingredient I recently rediscovered ' garden fresh sweet peas.
It's not always easy to find fresh peas unless you're close to a farmer's market, so I got used to eating frozen peas, but the texture and taste don't compare at all. The other day I found garden fresh peas that were already shelled and decided to give them a shot ' they were really good. This recipe features those peas with tuna, bell peppers and other healthy and flavourful ingredients for a summer fresh feel.
At school this week we learned how to make Nicoise salad as well as mayonnaise. I know that if I practice the techniques at home I am going to be able to remember them a lot better at school. The Nicoise salad called for hard boiled eggs, so I decided that whatever I was going to make today had to include those.
Assembly of Salad Cook your hard boiled eggs and peel and quarter, set aside until you are going to plate the salad. Make the mayonnaise dressing and keep it in the fridge until you are going to plate the salad. Cook your favourite bite size Pasta in boiling salted water until al dente, toss with mayonnaise dressing and season with salt and pepper to taste. Cook your asparagus in the a l'tuve cooking method, and set aside until you are going to plate your salad. Put your Pasta on the plate and top with the cooked asparagus, hard boiled eggs, cherry tomatoes, and drizzle with mayonnaise dressing. Sprinkle with freshly grated Parmesan cheese and freshly cracked black pepper.
We also learned how to cook vegetables in the a l'tuve style. I love this method of cooking vegetables. All you have to do is put your vegetables in a single layer in a saucepan and add enough water to come halfway up the vegetables. You then add a pinch of salt and about 1 Tbsp of butter. Cover the saucepan with a parchment paper lid cut to the size of the pan with a small hole in the center. Cook the vegetables over medium heat until they come up to a boil, and then reduce the heat to medium low. Cook until all of the liquid evaporates and the vegetables are tender. Season with salt and pepper, to taste. If you are not a vegetable fan seriously try this cooking method out; I am sure you will be shocked at how much better they taste.
Related Keywords